The Deluxe Edition, our top of the range
The myArcadeConsole Deluxe Edition is a completely different version from the previous Transportable and Cabinet Edition: it does not have console emulators but a motherboard with pre-loaded 680 arcade games from the 80s and 90s (you can find the list here).
Born to be the top of our production range and is intended for users who want to have a collectible cruiser to be used immediately with pre-installed games, without having to search the internet on the ROM and upload them via WiFi on the console.
The cabin also provides double controls so you can play any game even in two players simultaneously (where the game provides it), so great fun with friends.
When ordering you can choose the external graphics of the cabin between those proposed by our site: are the original graphics that were in the games room in the 80s. If someone has special requests about the graphics can still contact us to request any customizations.
Below you can see our cabin with the graphics of Space Invaders.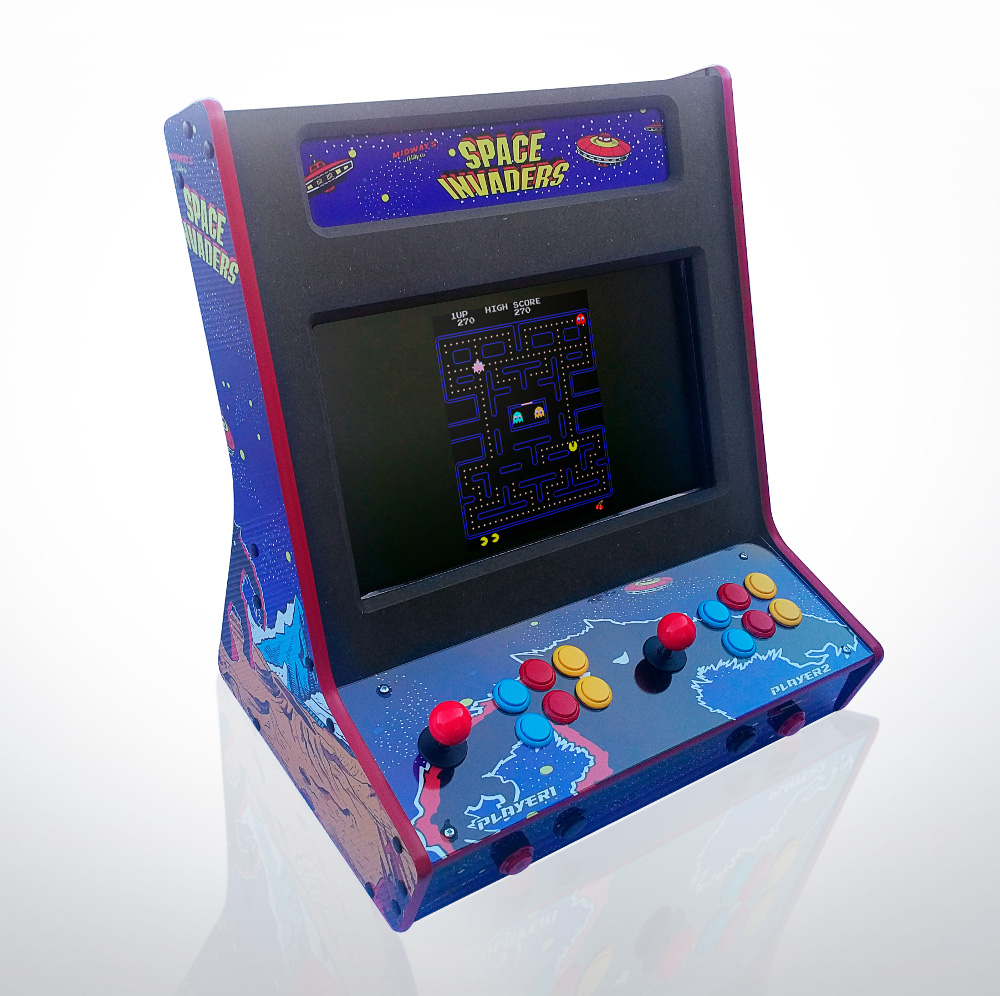 The console has the following features:
- 19-inch color LCD screen, 16: 9 format
- original banner (marquee) and buttons 1 and 2 players illuminated
- stereo sound with external amplifier located on the back of the cabinet
- extremely silent cooling fan
- control board with protective plexiglass
- high quality vinyl graphics
- colored t-molding on the edges
- power switch with safety diode.
The myArcadeConsole is handcrafted in our laboratories with the best components on the market (from the MDF kit from XCade, the latest model from the Pandora's Box motherboard, Sanwa microswitch buttons and Zippyy ball joystick and Acer 16: 9 monitor (or similar brand).
Below you can see a video with the console's graphic interface and how to select the pre-installed games.