Your custom Deluxe Edition
Your myArcadeConsole Deluxe Edition could be customized as you wish, both in terms of controls and form.
As for the controls, you can request:
joystick of different shape and color (with stick instead of ball, different colors, etc.)
different or transparent color buttons
backlit buttons
additional trackball
additional spinner
The screen can be 4: 3 or 16: 9.
The forms may be different from the basic proposal (bartop):
Cocktail (to be placed on the table for two players)
Stand-Up (with support base, like game room consoles)
Wall-mounted (to hang on the wall with special brackets)
You can also request a cheap Deluxe Edition to connect to your TV via HDMI cable, basically a two-player control panel: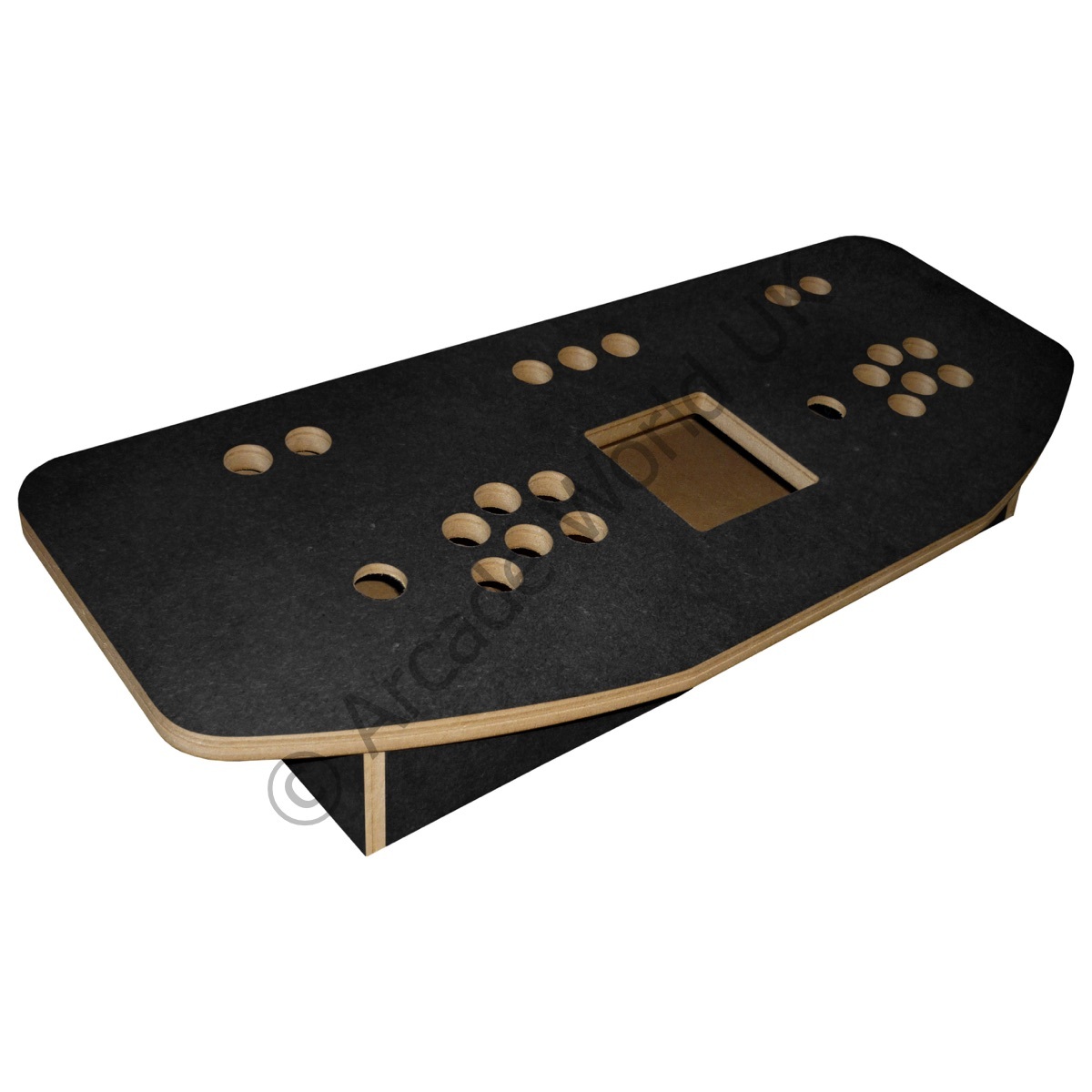 In all these cases request a quote through the Contact us page.