What are Arcade Classic 3D Panel
Thanks to our experience in the construction of classic arcade cabinets, many who asked if we could get the original bezel of the old arcade cabinets (the colorful frames that surrounded the video game monitors), to be attached to the wall as if it were a poster.
This is how the idea of ​​making wall panel for arcade video game fans of the 70s was born: we started building panel 30 cm x 30 cm with the original graphics of the time.
In practice on the external glass of the painting we put a reproduction of the original Arcade bezel, with very high resolution prints in high quality vinyl, resistant to light and time. Inside the panel instead a print (screenshot) of the relative videogame.
The three-dimensional effect that arises is that of a monitor of the past with your favorite video game on the wall.
Here is a comparison between the Space Invaders cabinet from the 80s and our painting.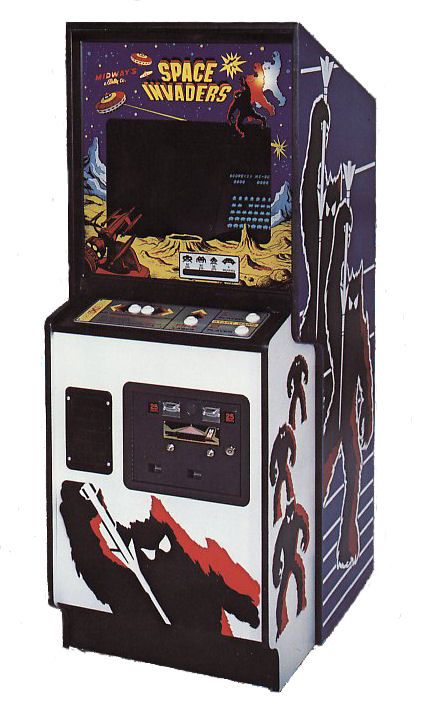 The original Space Invaders cabinet from 1978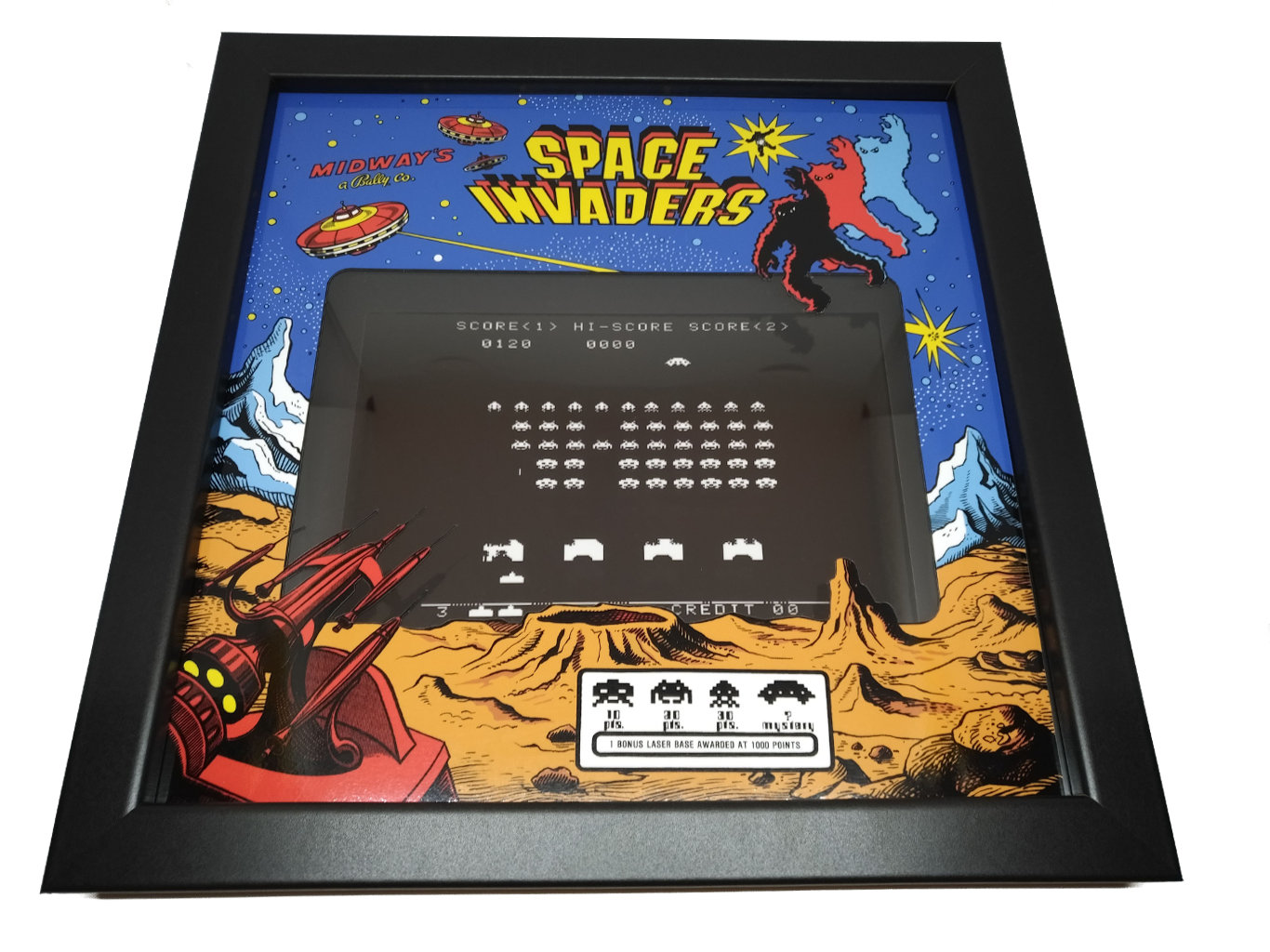 Our Space Invaders Arcade Classic 3D Panel
You can choose the classic arcade game from our proposals by clicking on the button below or ask us for a personalized panel with your favorite video game!