The myArcadeConsole (Cabinet 2 Player Edition) is a fully customizable console complete with two 10 "monitors and controls for two players facing each other.
It is a console born from the continuous requests of our users to have a Cabinet Edition for two players.
The heart of the system is composed of a Pandora's Box with 1300 pre-loaded original games, all the classic games from the 80s and 90s.
The joysticks are arcade models exactly identical to those used in the games of the old rooms in the bars, equipped with 15 microswitch buttons (6 for each player, the Player1 and Player2 buttons, the COIN button and the PAUSE button).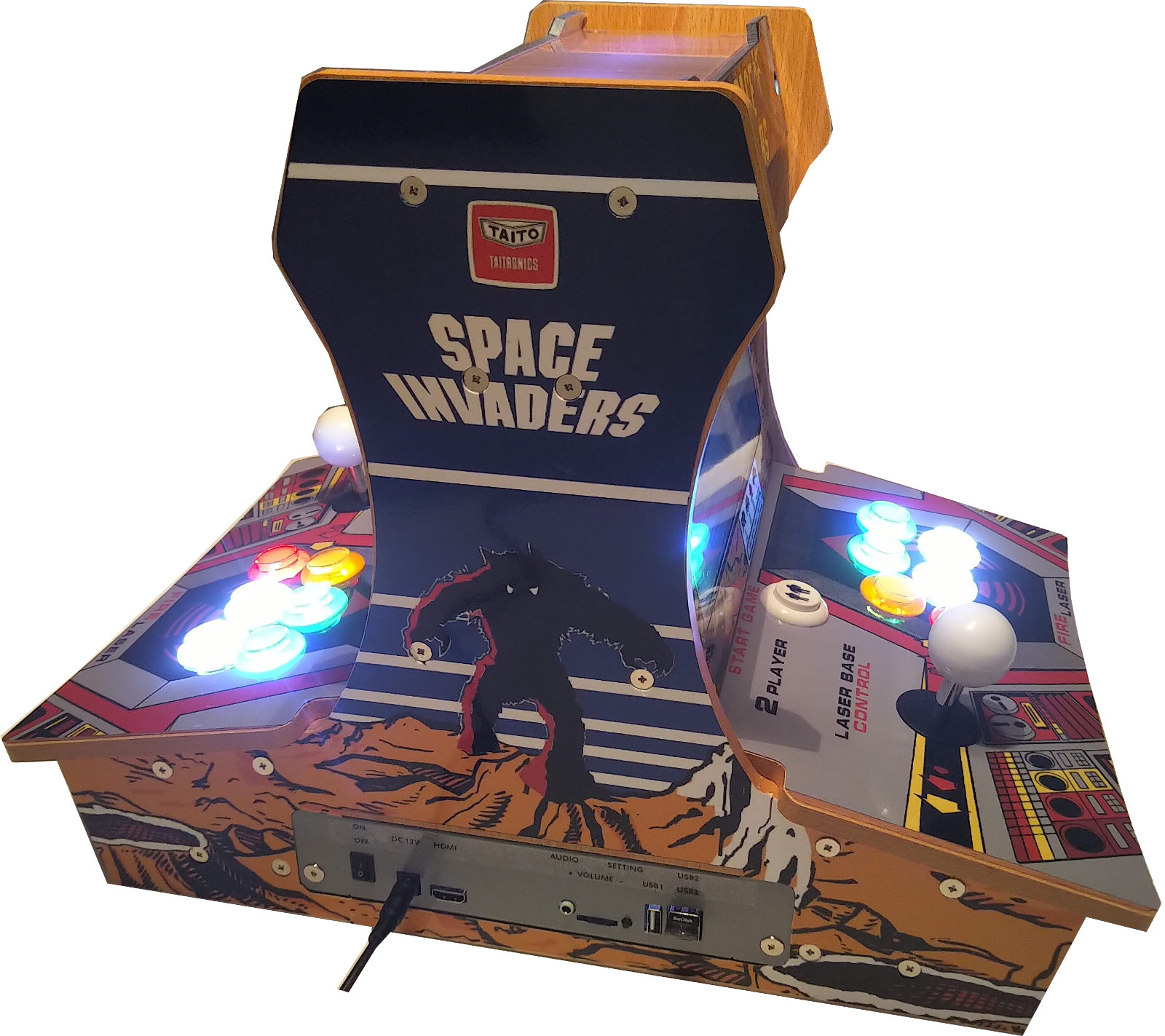 The console is a table-top reproduction of the arcade cabinets that used to be in the bar or game rooms in the 1980s: equipped with two 10 "LCD monitors, simply plug it into the electrical outlet and you can play in one or two players immediately wherever you are are.
With your console you can play thousands and thousands of games of the past, such as bar games from the 80s (Atari, DataEast, Konami, Midway, Namco, Nintendo, Taito, Williams). At the bottom of the page you can consult the list of games included.